hi everyone ,
im in a situation where i have prepared to export buffers of a glass material separately to later have maximum control in compositing process .. i did this also in order to spare as much time as possible in rendering . ( Micropoly , H11, b.1.229, WIN7_x64 )
what i cant explain is the fact that the first frame starts and render in very acceptable times for me , while any other frame but the first one renders many .. but Many times slower . indeed it starts so slow that i accidentally discovered it was rendering( had a phone call
=)
) . when i came back i noticed the first completed buckets ( ! ) .
i believe there is nothing changing between frames in shading context and im simply rotating the object just to see its appearance under different POVs .
based on your experience( if you had one like this ), what could be causing this ??
--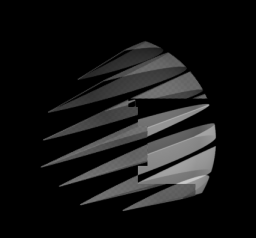 --
any help or hint wd be greatly appreciated .
!thanks

EDIT ::
--
the original name of this topic was "
render slower on frames different from 1 ( ?? )
" .
i updated it in order to make more sense , more 'visible' and maybe help quickly someone in future ..
sorry .. and hope this editing isnt breaking any rule =)
--
Edited by zarti, 11 May 2012 - 11:00 AM.