Hello All,
Just thought I'd post a VEX based Lightning HDA (OTL) I made for one of my course modules. I'm still working on adding some extra functionality to it in my spare time (e.g. point cloud to point cloud lightning, shadow promotion).
The lightning is basically a set of curves with a custom fBm noise applied to it.
Branches are dynamically created/destroyed then reallocated in a sop solver.
Targeting is point cloud based. You feed it some painted geometry, the lightning curve will then snap to the closest point with a charge (e.g. grey - white), deplete the color at every frame, then snap to the next nearest point with a charge.
There's a fair few controls in their that allows you to control the look/definition/rendering of the lightning. So have a play. Also included are three example scenes, and a manual if you don't know what parameter does what:)I'll be posting a little video tutorial on it next week for fun...
Enjoy, and feedback, suggested functionality appreciated!
Cheers
Ahmad
Sample Video ->
attachment=12326:lightningRender.jpg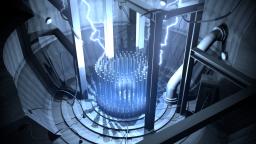 AG_Lightning.zip
1.46MB
863 downloads
Edited by aghourab, 21 June 2011 - 01:45 PM.