Hi!
I've been very impressed by Weta's "Digital Tissues" (
http://www.fxguide.c...-tissue-system/
) so decides to try to create simplified muscle rig.
The target:
1. Muscles can be created procedurally.
2. Muscles can be created manually (sculpted) but placed procedurally.
3. Muscles not intersected with bones or another muscle layer.
4. Muscles can move by active or passive way (joint bended by muscle itself or by another force).
5. Muscle can be affected by gravity, acceleration, in-between muscle layer or skin.
So, this is the first, very simple iteration:
How this works for now? (simplifier version):
We have a shulder and sub-shoulder: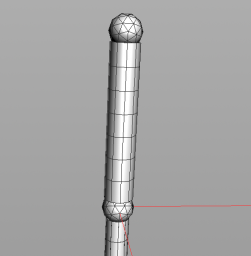 Place the main points of muscle and tendon attachment: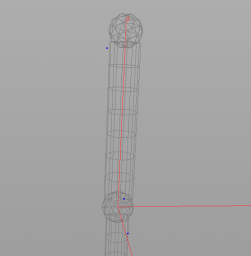 Generate the points normals, perpendicular to surfaces: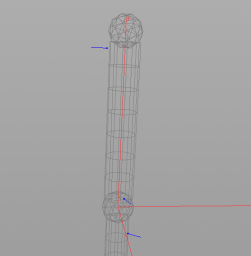 Project points to surfaces: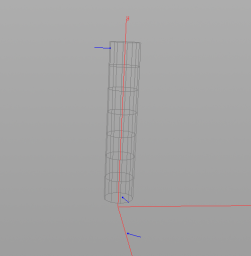 Left muscle points only: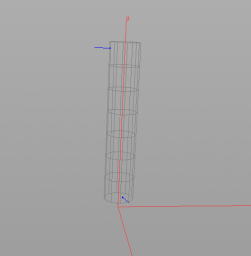 Generate the spline from one muscle point to another on bone surface: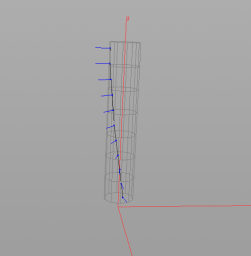 Sure, we can do the same including the tendon' attachment: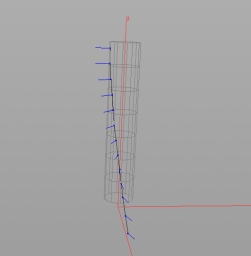 Now generate the muscle based on this spline and given muscle profile: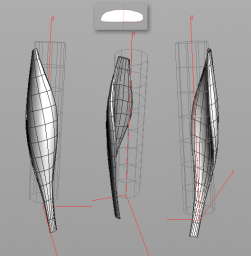 The parameters of muscle:

The form of muscle is based on "form" curve. The form changes with muscle contraction is controlled by "width scale" and "height scale" curves. They depend from joint angle.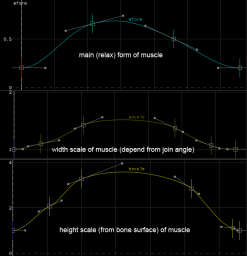 So, to be continued!

Any questions or suggestions is welcome!